Cap Blanc-Nez is a cape on the Côte d'Opale, in the Pas-de-Calais département, in northern France, culminating at 134 m. Cap Blanc-Nez does not protrude into the sea like a typical cape, but is a high point where a chalk ridge has been truncated by the sea. The village on the left side of the image is Escalles.

Large panorama view with the VRT antenna tower in the background. Image captured just outside Gooik, nearby "

de kapel van de Woestijn

" (dessert chapel), looking east-west. The landscape is typical for the Pajottenland area: sloping fields with patches of trees. It was an overcast day but the sun was able to burn through a layer of clouds, illuminating the sky with an orange glow.
Large panorama view of the village Oetingen which is part of Gooik. The Kesterheide with its iconic radio tower in the background. This is the highest point of the region. The VRT tower located in Sint-Pieters-Leeuw is visible slightly to the right of the Kesterheide. The image consists of 10 high resolution images stitched together into one single image.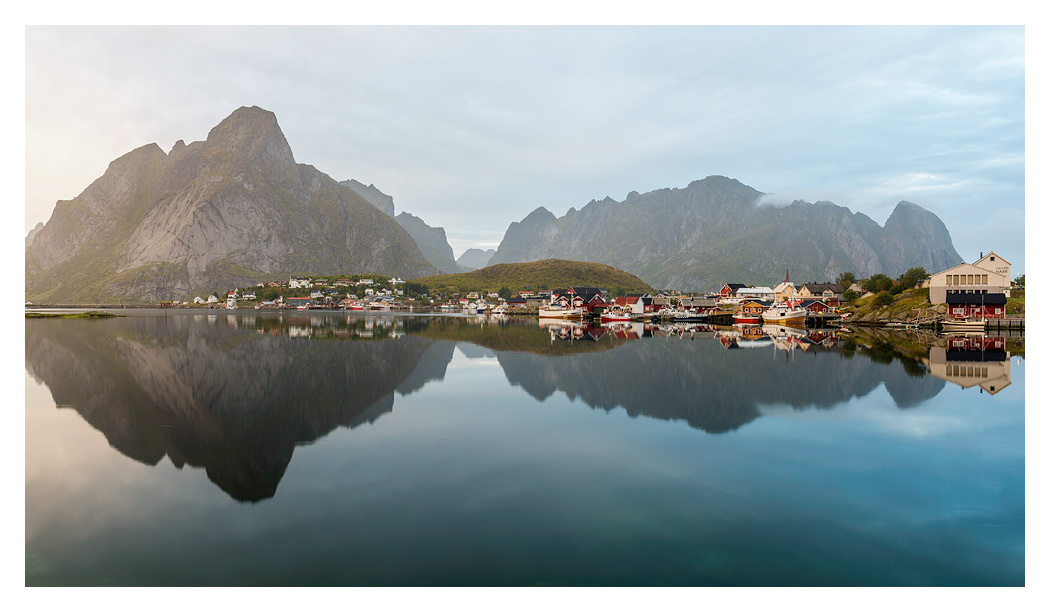 Reine is the administrative centre of Moskenes Municipality in Nordland county, Norway. The fishing village is located on the island of Moskenesøya in the Lofoten archipelago, above the Arctic Circle, about 300 kilometres southwest of the town of Tromsø.